Back to School Resources
Board News
The York Catholic District School Board worked closely with its partners at the Ministry of Education, York Region Public Health, and with Board staff to prepare for the return to school in September. By aligning our practices with their guidance, we are confident our schools will continue to be safe, inclusive places to learn and work throughout the 2022-2023 school year.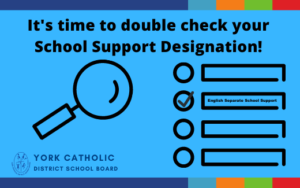 Protect and promote Catholic education – Ensure you are registered as a
Catholic Separate School Supporter
Did you know?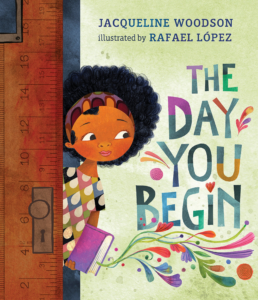 Reading Rainbow live-streamed readings are back!
Thanks to the Reading Rainbow Team, all York Catholic elementary schools are once again invited to participate in a live-streamed book reading event in celebration of Black Heritage Month.
On February 24th, student leaders from St. Joan of Arc CHS in Maple, St. Theresa of Lisieux CHS in Richmond Hill and Father Michael ... Continue reading "Black Heritage Month – Reading Rainbow Live Stream Event"